Sewings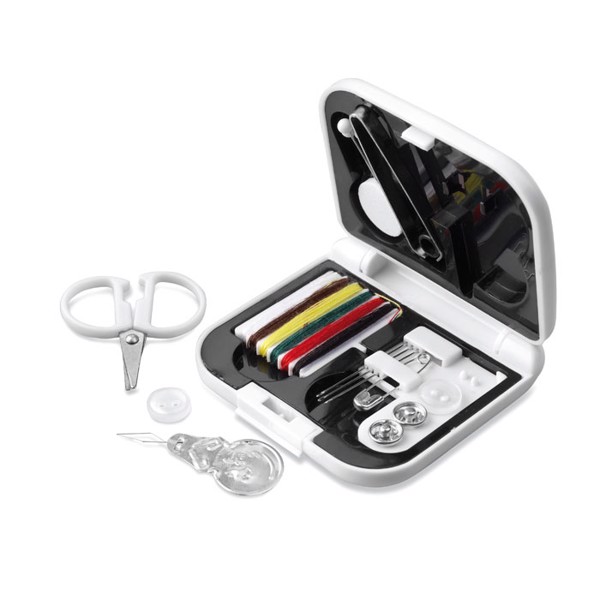 Compact sewing kit with essential sewing accessories in a plastic box.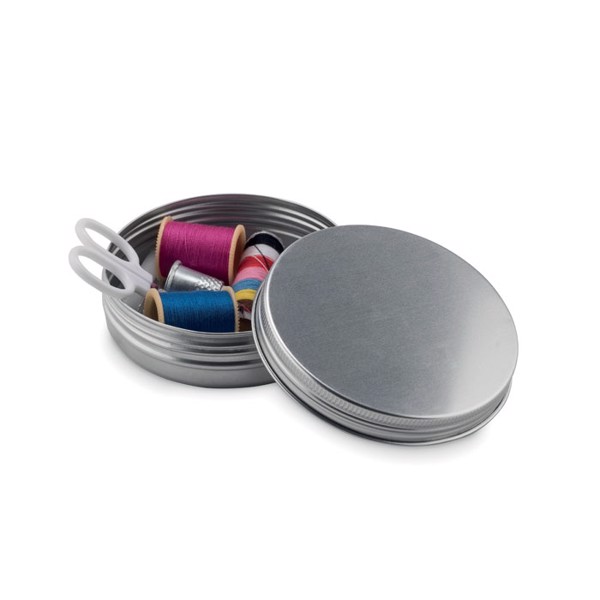 Sewing kit in tin box.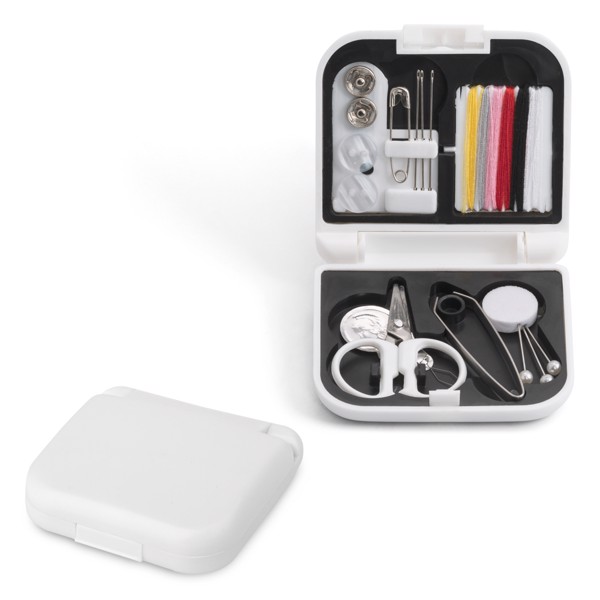 Convenient and lightweight travel sewing set. Sewing kit consisting of 3 pins, 3 needles, 1 pair of tweezers, 1 pair of scissors, 1 needle threader, 1 safety-pin, 2 buttons, 2 hooks and eye closures and 6 spools of thread in several colours. Supplied in a hard case. 70 x 21 x 65 mm
Prices are without VAT.
Send us your inquiry today!
Consultation of details with the dealer
Non-binding offer within 24 hours
Just enter the basic information
Send inquiry